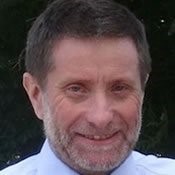 Email: d.t.bonthron@leeds.ac.uk
Research profile and key clinical specialties
I am the Centenary Professor of Molecular Medicine at the University of Leeds. I am an academic medical geneticist and honorary consultant in clinical genetics at the Leeds Teaching Hospitals.
In addition, I am active in implementing new sequencing and genome analytical laboratory methodologies into diagnostic use.
I direct the MRC Single-Cell Genomics Centre at St James's Hospital and I am a Senior Editor of the Journal of Pathology.
My areas of research interest are:
rare inherited disorders and genetic models;
application of genomic technologies to diagnostics;
genomic imprinting;
bioinformatics;
genetic and acquired disorders of fructose metabolism.
Two key publications
Hollstein R., Parry D.A., Nalbach L., Logan C.V., Strom T.M., Hartill V.L., Carr I.M., Korenke G.C., Uppal S., Ahmed M., Wieland T., Markham A.F., Bennett C.P., Gillessen-Kaesbach G., Sheridan E.G., Kaiser F.J., Bonthron D.T. HACE1 deficiency causes an autosomal recessive neurodevelopmental syndrome. J Med Genet 52:797–803 (2015).
Watson C.M., Crinnion L.A., Murphy H., Newbould M., Harrison S.M., Lascelles C., Antanaviciute A., Carr I.M., Sheridan E., Bonthron D.T., Smith A. Deficiency of the myogenic factor MyoD causes a perinatally lethal fetal akinesia. J Med Genet 53:264–9 (2016).
Possible PhD projects
An investigation of the role of theKHDC3L (C6orf221) gene product in regulating genomic imprinting in the female germline.
More information
Currently co-supervisor to six University of Leeds PhD students.
——————–
Keywords: MyoD, molecular medicine, sequencing, genome, analytical, rare inherited disorders, Single-Cell, genomics, fructose, bioinformatics; neurodevelopmental, myogenic, David, Bonthron, Leeds