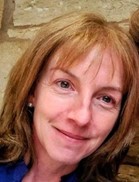 Email: s.francis@sheffield.ac.uk
Research profile and key clinical specialties
I have studied the development of atherosclerosis and the role of inflammation (especially interleukin-1 (IL-1)) for most of my career.
The positive outcome of the CANTOS trial with a biologic called canakinumab (New England Journal of Medicine 2017) means we can now accept that over exuberant expression of the proinflammatory cytokine IL-1 is causal in the development of coronary artery disease.
I am now interested in how IL-1 is released from vascular cells and modulation of this and how excessive inflammation in atherosclerosis links to dementia. I work with cell and experimental models of atherosclerosis and with neurophysiologists to study neurovascular coupling in the brain.
Two key publications
Alfaidi M, Wilson H, Daigneault M, Burnett A, Ridger V, Chamberlain J & Francis SE (2015) Neutrophil Elastase promotes Interleukin-1β secretion from Human Coronary Endothelium. Journal of Biological Chemistry, 290, 24067-24078.
Shabir O, Moll TA, Matuszyk MM, Eyre B, Dake MD, Berwick J & Francis SE (2020) Preclinical models of disease and multimorbidity with focus upon cardiovascular disease and dementia. Mechanisms of Ageing and Development, 192, 111361-111361.
Possible PhD projects
Development of a 'mixed model' of mild Alzheimers disease and atherosclerosis – role of cellular senescence and inflammation
More information
I am a current member of the BHF Fellowships Committee. I have led two silver Athena SWAN applications and been a Head of Department twice.
Keywords: Atherosclerosis, inflammation, canakinumab, coronary, artery, disease, proinflammatory, vascular, neurophysiologists, dementia, Shelia, Francis, Sheffield