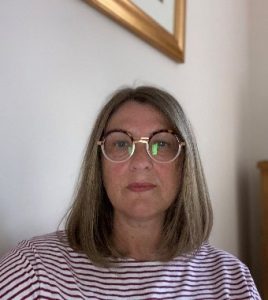 Email: tracy.palmer@ncl.ac.uk
Research profile and key clinical specialties
My group are interested in the mechanisms bacteria use to compete with one another during colonisation of the body.
We have focused on the Type VII protein secretion system (T7SS), showing that Staphylococcus aureus secretes large antibacterial toxins that kill other related bacteria.
Our genomic analysis has shown that Immunity genes against S. aureus T7 toxins are encoded abundantly by other nasal Staphylococci that lack the T7SS, including S. haemolyticus, S. warneri and S. hominis indicating that S. aureus employs T7-dependent interspecies competition when colonizing in the nasal passages.
We are also working on a second opportunistic human pathogen, Mycobacterium abscessus, which colonizes the lungs of immunocompromised patients and people with cystic fibrosis.
We wish to characterise the role of the T7SS and secreted toxins in facilitating M. abscessus colonization.
Two key publications
Cao Z, Casabona MG, Kneuper H, Chalmers JD & Palmer T (2016) The Type VII secretion system of Staphylococcus aureus secretes a nuclease toxin that targets competitor bacteria. Nature Microbiol 10, 16183.
Ulhuq FR, Gomes MC, Duggan G, Guo M, Mendonca C, Chalmers JD, Cao Z, Kneuper H, Murdoch S, Thomson S, Strahl H, Trost M, Mostowy S & Palmer T. (2020) A membrane-depolarising toxin substrate of the Staphylococcus aureus Type VII secretion system mediates intra-species competition. Proc Natl Acad Sci USA 117, 20836-20847. 
Possible PhD projects
Investigating the role of the T7SS of Mycobacterium abscessusin colonization of the CF lung.
More information
I have previously hosted two clinical fellows and several non-clinical fellows in my lab. I currently serve on the Wellcome Trust Discovery Fellowships and Grants Panel.
Keywords: Bacteria, VII protein, Staphylococcus genomic, nasal, lungs, immunocompromised, Tracy, Palmer, Newcastle