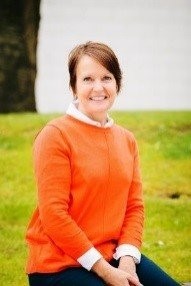 Email: Lynn.Rochester@ncl.ac.uk
Research profile and key clinical specialties
Lynn is Professor of Human Movement Science; honorary consultant physiotherapist; and holds an NIHR Senior Investigators Award.
She leads the Brain and Movement Research Group, a multidisciplinary team of clinicians, scientists and engineers with a focus on age-related gait and mobility disorders.
Research interests are in ageing and neurodegenerative disease focused on the motor and non-motor mechanisms of gait and falls, digital healthcare (the Brain digital biomarkers development), and evaluation of novel interventions.
Lynn leads large international consortia such as Mobilise-D. The methodological expertise of the group, however, encompasses a broad range of clinical specialties.
Two key publications
Del Din S, Elshehabi M, Galna B, Hobert M, Warmerdam E, Suenkel U, Brockmann K, Metzger F, Hansen C, Berg D, Rochester L, Maetzler W. Gait analysis with wearables predicts conversion to Parkinson's disease. Ann Neurol. 2019 Jul 11. doi: 10.1002/ana.25548.
Wilson J, Yarnall AJ, Craig CE, Galna B, Lord S, Morris R, Lawson RA, Alcock L, Duncan GW, Khoo TK, O'Brien JT, Burn DJ, Taylor JP, Ray NJ, Rochester L. Cholinergic Basal Forebrain Volumes Predict Gait Decline in Parkinson's Disease. Mov Disord. 2020 Dec 31. doi: 10.1002/mds.28453. Online ahead of print.
Possible PhD projects
Mobility loss and falls – biomarkers, risk and interventions.
Digital biomarkers for disease monitoring & feedback in PD and dementia and ageing – including disease modelling, for example.
More information
Lynn has extensive experience supervising PhDs from diverse range of funding sources, and has served on NIHR funding panels.
Keywords: Movement, brain, age, mobility, disorders, falls, Parkinson disease, Lynn, Rochester, Newcastle